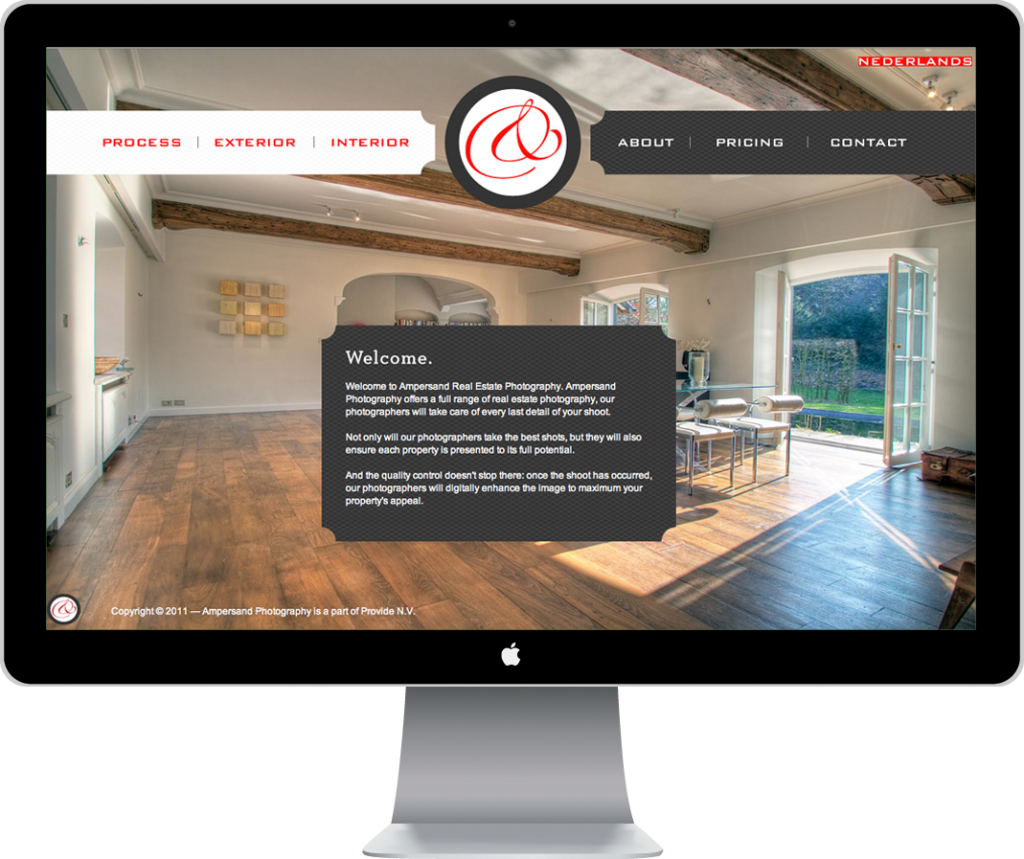 The website of Provide N.V. subdivision, Ampersand Photography, is now live.
What is Ampersand Real Estate Photography?
Real Estate photos make or break a property. You have to feature the space, the view and … a beautiful property with bad photos will not get the attention it deserves. Ampersand Photography provides you with the service to present your property like it should be presented.
Go check it out at:
http://www.ampersandphotography.eu/