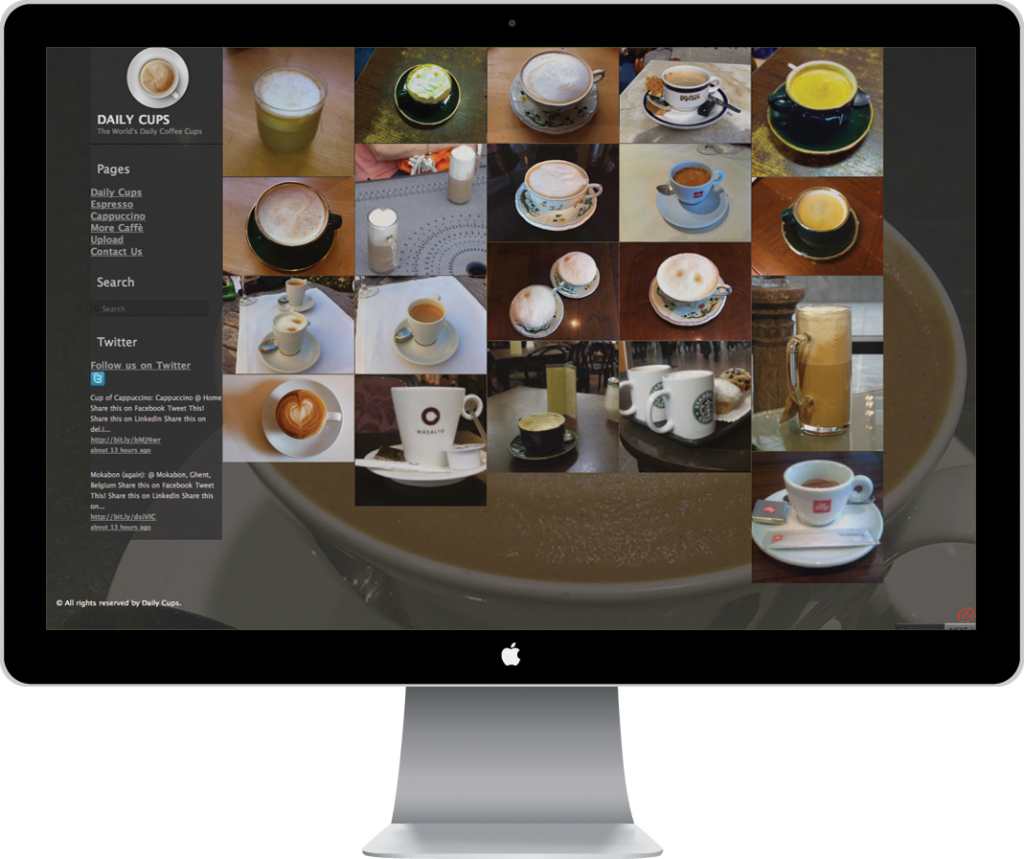 Daily Cups is based on the idea to be able to show (off) the beautiful cup of coffee you received/made to other people in the world.
Therefore the website was lauched sothat anyone who creates an account can contribute to the website and upload his cups of coffee.
Now the site has been up a while and we wanted to put the cups a bit more in the picture, therefor the redesign.
This community is by coffee lovers for coffee lovers. Who love the different looks and tastes of a coffee cup at all hours of the day.
Visit website: www.dailycups.com