en
1

About me

I've been interested in photography since the age of 7-8, when my father brought home a SLR camera (a Japanees brand that I can't remember anymore). I will always remember the day that he gave me a plain camera so I wouldn't touch his SLR. From that day on, I have always been passioned about photography.

From 2007 until 2010, I slowly stumbled into shooting homes and business for luxury real estate agents. I never imagined that photographing architecture and interiors could be this much fun.

In 2011, I took a leap and started a Architectural & Interior photography company called: Ampersand Photography, which was renamed in on April 6th 2013 to Nick De Clercq Photography. And I have loved every moment since and I truly believe that this is visible in my photos.
2

About my process

In today's digital world, the majority of decisions are made by customers in front of their computer. Whether they are looking for a new home or a single night at a hotel, high-quality photos that capture the beauty of the property of the utmost importance. It's seperates your company from the competition, jumping off the page and standing out in a sea of options.

The use of professional photos can produce up to 3 times as many click-throughs on a property portals. Driving traffic to your product, inevitably leads to an increase in sales. Both the long term value and ROI of my award-winning imagery have proven its value to my clients.
3

Association

In 2012, I became a recognised professional photographer, as well as member of the National Association of Professional Photographers, The Federation of European Photographers (FEP) and Unizo.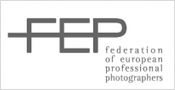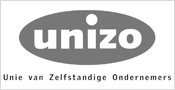 4

Awards
Feb. 2012: PFRE Photographer of the Month - Winner
Nov. 2012: National Association of Professional Photographers Photo competition - Nominee (top-10) Publicity
Jan. 2013: FEP Students and Young Photographers - Bronze Camera 2012
Jan. 2013: FEP Students and Young Photographers - Gold Award Single Image 2012
Jan. 2013: FEP Students and Young Photographers - Bronze Award Single Image 2012
be
1

Over mij

Van 2007 tot 2010 werd ik regelmatig gevraagd voor het nemen van foto's in opdracht van enkele residentiële vastgoedmakelaars. Ik had nooit gedacht dat het fotograferen van architectuur en interieurs zo leuk kon zijn.

In 2011, richte ik mijn architectuur- & interieurfotografie firma op genaamd Ampersand Photography, die naam werd op 6 april 2013 omgevormd naar Nick De Clercq Photography. En tot op vandaag geniet ik van elk moment en geloof ik ten stelligste dat dit zichtbaar is in mijn fotografie.
2

Over mijn werkwijze

In de digitale wereld van vandaag nemen klanten het merendeel van de beslissingen voor hun computer, of zij nu op zoek zijn naar een exclusieve villa of een overnachting in een hotel, kwalitatieve foto's die de schoonheid en esthetiek van een product weergeven zijn uiterst belangrijk en onderscheiden u van de concurrentie.

Op vastgoed zoekwebsites zorgen kwalitatieve foto's voor gemiddeld 3x meer click-throughs. Een vastgoedmakelaar die zijn panden publiceert met goede en realistische foto's, heeft dan ook een tool in handen die het verschil maakt en in vele gevallen leidt tot een snellere verkoop.

Zowel de lange termijn waarde en de ROI van mijn prijswinnende fotografie hebben hun waarde bewezen aan mijn klanten.
3

Associaties

Sinds 2012 mag ik de titel van erkend beroepsfotograaf dragen. Als erkend beroepsfotograaf ben ik lid van de Nationale Vereniging van Beroepsfotografen (NVB), de Federatie van Europese Fotografen (FEP) en Unizo.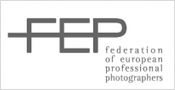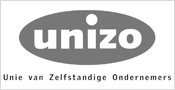 4

Awards
Feb. 2012: PFRE Photographer of the Month - Winner
Nov. 2012: National Association of Professional Photographers Photo competition - Nominee (top-10) Publicity
Jan. 2013: FEP Students and Young Photographers - Bronze Camera 2012
Jan. 2013: FEP Students and Young Photographers - Gold Award Single Image 2012
Jan. 2013: FEP Students and Young Photographers - Bronze Award Single Image 2012