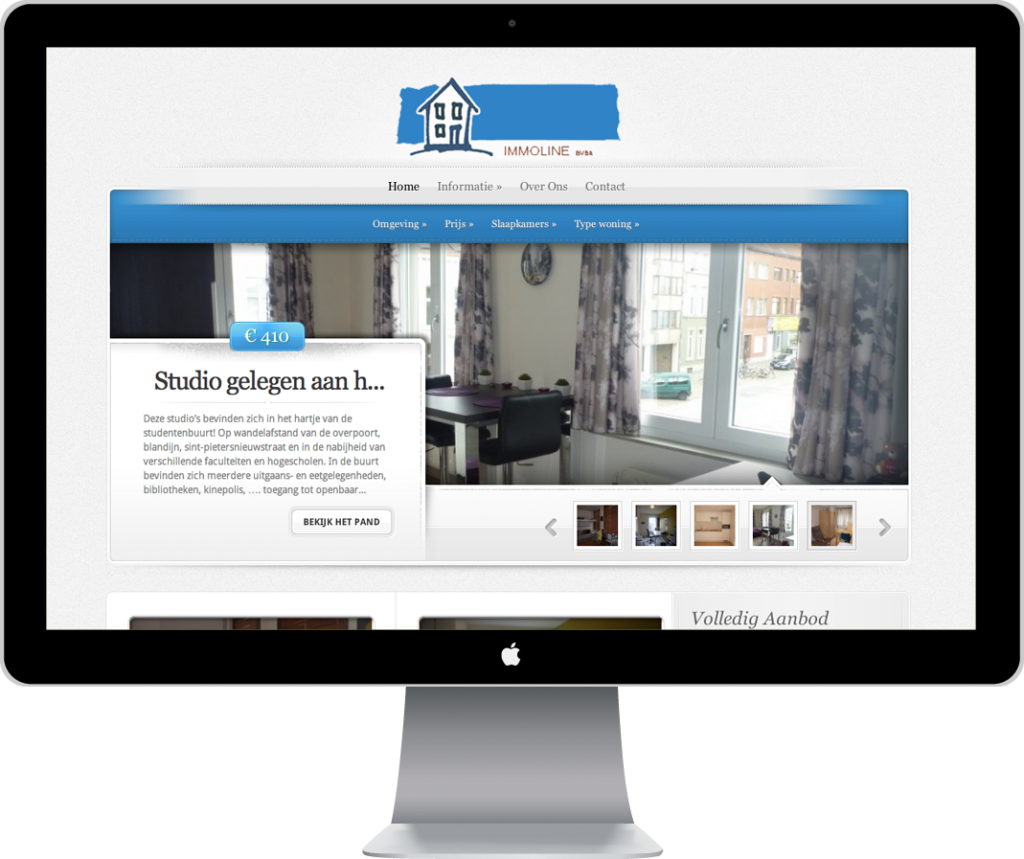 The website of Immoline Verhuur, a rental company for student housing, is now live.
What is Immoline Verhuur?
Student housing is of great importance in the biggest university city of Belgium. Therefore Immoline needed a quick to navigate, easy to use, easy to adapt, changeable and low of charge website.
Go check it out at:
http://www.immolineverhuur.be/
Ads: